About:
Please don't hesitate to call a professional.
---
At Thompson Sod Inc, we proudly provide lawn care services for all of Oklahoma, Kansas and the Arkansas areas. We offer our services to high schools, colleges, recreational sports complexes and golf courses. Thompson Sod Inc has many services to give your landscape that perfect touch, from installation of sod to dirt work or seed work, to small yard renovations. We can help with any of your needs no matter how big or small the job is.

Give us a call today for an estimate at (918) 284-3061. No worries, we come to you!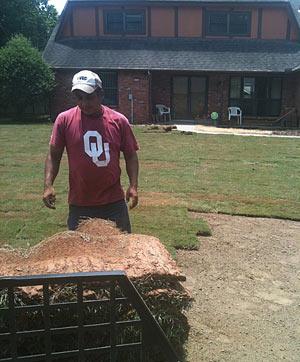 Mission Statement:
---
Our Mission is to give our customers the best service and product they can get the best quality work for the lowest price we can provide.
It's Green When You Get It & It's Your Job to Keep It Green.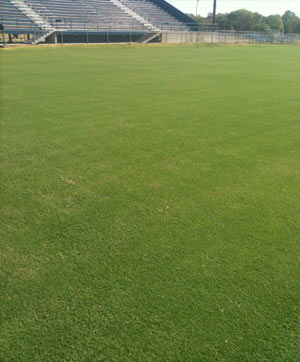 Featured Products:
Bermuda - medium-fine texture, warm season grass.
Zoysia - carpet like grass that takes only four hours of sunlight per day.
Patriot - medium-fine textured hybrid bermuda grass, sports turf.
Tifway - versatile hybrid bermuda which tolerates close mowing and is disease resistant.
U3 - same as bermuda.
Astro. - hybrid bermuda, heat tolerant and drought resistant.
Meyers Z52. - flexible warm season turf grass.
Northbridge - best for home lawns, parks, and sports fields.
Latitude - cold hardiness and a fine texture of sod sports turf.
Cody Buffalo - fine leaf that greens up well in spring, made for slopes and slow growing areas.